Tutorial – Update Status: Tag Profile / Page lain di Facebook
Salam Kawan-kawan
Tak tau la kalau Tutorial ni macam dah basi je. Tapi ramai Facebookers di luar sana masih tak tahu nak buat tag profile / fan page / group dalam status mereka. Mereka cuma tahu nak tag di imej sahaja.
1. OK. Mula-mula, taip seperti biasa di ruangan update status.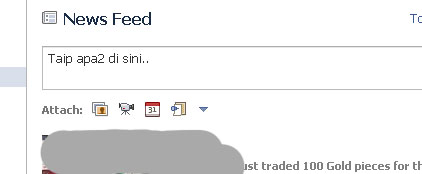 2. Kemudian, taip tanda "@" tanpa (" ") seperti di bawah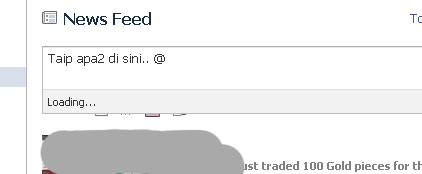 3. Tunggu sehingga perkataan Loading bertukar kepada Type the name of someone or something…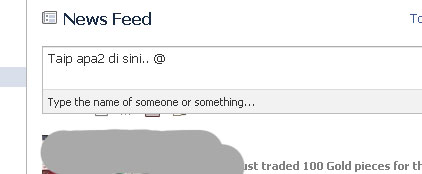 4. Taip sahaja pangkal nama yang anda ingin Tag. Lepas drop-down menu muncul. Pilih profile yang anda hendak Tag.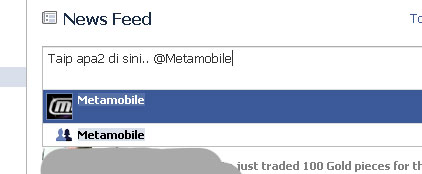 5. Lepas klik, teks anda akan bertukar menjadi nama yang anda pilih serta ada link ke profile yang anda tag. Status ini juga akan muncul di wall profile yang anda Tag.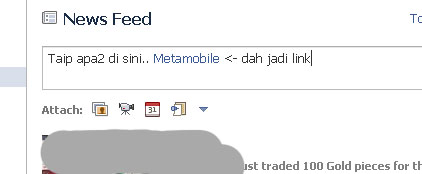 Selamat Mencoba!
Sape nak CD Dayang? Siap ada video sekali.. Boleh masuk peraduan yang melibatkan teknik di atas!
Klik SINI